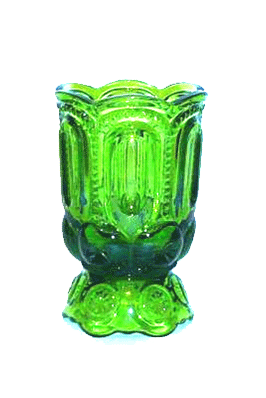 Join the Club
Society of Moon and Star Pattern Glassware –
The Official Moon and Stars Glass Collectors Club
Owned by the Members and Run by the Members
Society Benefits Include:
Packet of Information
Membership list with contact information for members
Newsletters three times per year
Opportunity to buy, sell and trade via the newsletter
Information on the annual show and sale
Information about the on-line eGroups
Meeting friends with the same interest
Learning more about our beautiful glass
Membership dues are $35 a year for an individual or couple. Anyone wishing to join our club may send a check or money order made payable to:
"The Society of Moon and Star Pattern Glass"
Attn: Patrick Leonard, Treasurer, Membership
807 Eden Court
Frederick, Maryland, 21701
For membership renewals, please note "renewal" on check.
For any questions or additional information, please contact Neil McConnell, chairman at: info@moonandstarglassclub.com or call 501.517.4620.
Copyright © Moon and Star Glass Club. All rights reserved.